Meet up and coming German Hip-Hop artist B-Legend. The Bosnian born, grew up in Germany, English rhyming emcee has had a long lasting love for Hip-Hop Music. Dating all the way back to B-Legend's days in America as an AAU basketball player for a European basketball team, using various Hip-Hop songs to get him hyped and ready to go before a game. When a back injury took him out of the B-Ball game B-Legend begin to pick up his pen even more which led to him having more time to dedicate to the studio. The 24 year old emcee knew at this point he had something to say. Writing more and more and getting his studio work in. Putting in that work B-Legend trusted the process and has seen his abilities continue to improve throughout that process.
B-Legend has grown as an emcee and marks the Houston Hip-Hop scene as well as T.I. as some of his major influences. We were able to sit down with B-Legend to talk about his upcoming mixtape "Trap Of Music City" that already has singles that are making waves on the Hip-Hop scene.
What's The Concept Of Your "Trap Of Music City" Mixtape?
A lot of people tell me that the music business is the dirties business you can get into. I kind of agree. When you have a hit on YouTube and it spreads everywhere everyone wants a piece of you. It's the same concept as when you're a drug dealer in the Trap. You have everything and everybody wants something from you. As soon as you pop everybody wants something from you and it's dirty. They want to take advantage of you, get money off of you and it's a Trap. That's my perspective.
How Many Songs Are On The Mixtape?
I've got 11 tracks on there plus 4 exclusives.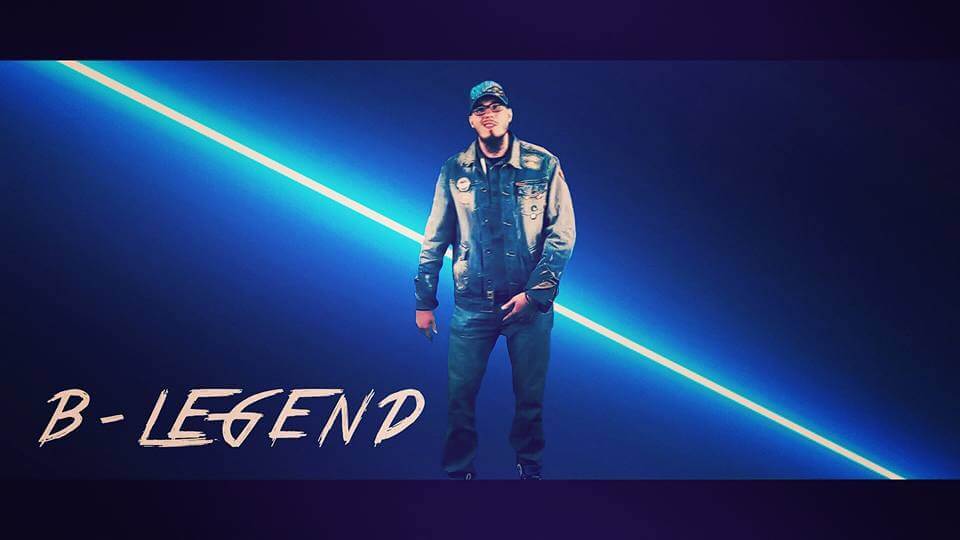 Who Do You Have On Production?
Shoutout to A7 studio. A few German raps stars record over there. A7 on production.
What Position Did You Play In Basketball?
Well I'm 6'7 so I grew up playing the Center position but as I continued to get to higher levels of basketball I started playing Small Forward.
Who Are Your Top 5 Current Players In The NBA?
Derrick Rose
Dwayne Wade
Kevin Durant
Blake Griffin
Dwight Howard
Is There A Crew That You're Running With That We Should Be On The Lookout For?
Back when I started recording I did it with two good friends. We came together because we knew we were stronger together. They were rapping in German and I was raping in English. We thought mixing it up would be something different. But after a while it got confusing because of how predominate that rapping in English is. After a few years we signed another young dude that was rapping in German. But as time went on I ended up being on a track with eight dudes and I'm the only one rapping in English. I speak three languages. Bosnian, German, and English. I rhyme in English because I'm highly influenced by English emcees. For me personally writing 16 bars in German is just harder. Putting the words together. The slang is different which makes it hard.
Many People Have A Problem With Iggy Azalea For Being From Australia And Rapping With The Dialect That She Raps With. Do You Catch Any Flack For Being From Germany And Rhyming In English?
I do. It happens a lot. I mostly notice that it comes from the people that know you. Feeling like you're trying to be something you're not. But the more they hear me and get used to the sound that criticism goes away.
What's The Rhyming Style Like On This Mixtape?
This project is based on a lot of 16 bars. Just to show people that I have a lot of styles going on. Showing versatility. I even talk about how I want my team to shine more than I want myself to shine. I also am showing people that I can do flow wise. If you want something for the ladies I've got that. If you want something to get you hype I've got that. If you want something to make you think I've got that.
What Type Of Emcee Do You Consider Yourself To Be?
I consider myself to be a storytelling emcee. Authentic, focusing on reality.
Who Are Some Of Your Influences?
T.I. is definitely one of my main influences. I grew up with no Dad, two women in the household (my sister and my Mom) and T.I.'s music became a big thing for me. Something that T.I. said in an interview really stood out to me when he was talking about other rappers taking shots at him. He said "they have the luxury of being nobodies". With a great position comes great responsibility. Through music T.I became some level of a role model.
What Do You Want People To Take Away From The Mixtape "Trap Of Music City"?
I want people to understand that I put a lot of work on my pen game and know that I'm not one of these many emcees out here that is riding a wave. Appreciate my lyricism.