If you haven't gotten into FX's show Atlanta you're missing out. The Donald Glover created television series that follows the journey of an up and coming rapper and his crew continues to push television boundaries. Episode 6 of season 2 entitled "Teddy Perkins" was a chilling thriller directed by Hiro Murai and written by show creator Donald Glover, FX let this episode run in its 41 minute entirety commercial free. For those who haven't seen the episode I will attempt not to have too many spoilers, I just want to highlight some of the underlining themes in this brilliantly written, directed, and acted episode.
The "Teddy Perkins" episode covers a few different topics; generational gaps in music, generational gaps in parenting styles, living in yesteryear, and the painful sacrifices that people live with, in their path towards greatest.
The episode follows the show's character Darius to an old eerie mansion in a rural area outside of the Atlanta city limits. Darius is answering an ad for a piano that is being given away for free. Darius has his U-haul ready to go make a simple pickup and head back to Atlanta. As soon as he pulls up to the mansion's gate and call box you can tell that this pickup is going to be anything but simple. As the gates with the letter "B" embolden in them creeks open, Darius pulls into a seemingly California style mansion (in Georgia) complete with palm trees. Darius parks his U-haul and walks into the lonely mansion as the owner emerges from the shadows and acknowledges that Darius was playing Stevie Wonder's classic 1972 album "Music Of My Mind" in the words of the owner that introduces himself as Theodore "Teddy" Perkins, "a masterpiece". Teddy Perkins appears to be a pale faced, ethnically confusing, soft spoken older man that professes his love for Stevie Wonder and you can tell it by the glow on his face.
Let's stop right there. One hand it makes total sense that a man of a certain age that owes so many pianos that he has one to give away would be a big fan of Stevie Wonder. On the other hand any real music lover knows where this is going before this excellent episode goes into more depth. This Teddy Perkins character is clearly a play on the later years of Michael Jackson's life. Anyone who knows the history of the two great artist knows how Michael simply adored Stevie Wonder and his music. Michael being label mates with Stevie at Motown in the mid to early 70's and listening in on Stevie sessions while Stevie was creating his greatest works help mold Michael into the artist he became. When I heard the soft spoken man speak I admittedly thought MJ. Not to mention the moment that Darius steps in the California style mansion's foyer it puts you in the mind of Michael Jackson's music video "Ghost".
Aside from the obvious surgical appearance of Teddy Perkins with the cleft chin, designer nose, and seemingly bleached skin it is clear that Teddy Perkins was inspired by the life of Michael Jackson. Perkins welcomes Darius into his parlor where they begin to talk about music with an ostrich egg being the center piece in the room. This is when Teddy reveals that his brother Benny Hope was indeed the star that the piano Darius came to pick up belonged to. Teddy shows Darius photos of his brother Benny sharing moments with prominent artist from the 1970's & 1980's like Keith Jarret, Al Jarreau, Stevie Wonder, and others. This is when we discover that Benny is indeed a Black man from the older photos. At this moment Teddy begins to tell Darius of his brother Benny's rare skin condition and that's why the house is so dark. He shares with Darius that his brother can't be exposed to the sunlight, obviously this sound very familiar as well.
What I found interesting was the conversation that Teddy and Darius had about rap music. Teddy chuckled when Darius told him that he and his friends make rap music. Teddy ask Darius if it concerned him that rap music never grew out of its adolescence and mentioned rap being an insufficient art form. It is highly documented that the executive producer of Michael Jackson's 1987 album BAD Quincy Jones wanted RUN-DMC to be on the BAD album. Jones saw the emergence of Rap Music as something that would be important in the future of music and strongly pushed for Michael to incorporate rap in his BAD album. Michael declined and said something very similar to what Teddy told Darius, according to Quincy Jones Michael Jackson thought that rap music was a fad and would experience the same fate that disco music did. According to those account Michael Jackson at one time did believe that rap music was an insufficient art form that didn't grow out of its adolescence.
Teddy shared with Darius that he was turning his home into a museum/historical site. This is when Teddy showed Darius possibly the most disturbing part of the museum that he was building. It was an area that was dedicated to the fathers that drove their kids to be performers on a high level at a young age by any means. Teddy tells the story that his father made he and his brother Benny practice piano three hours a day, twice a day with exams on Sundays. A failed score meant physical punishment and Teddy thanked his father for this training method. Said it was training them for life as he credited his father with being the reason that they had all of the riches that they obtained because of the way he pushed he and his brother. This is when Teddy talks to Darius about sacrifice and quoted his father in saying "great things come from great pain". We have heard Michael Jackson at various points say similar things about his father Joe Jackson that had a similar parenting style that Teddy was describing. Michael Jackson has credited Joe Jackson and his method for giving he and his family an opportunity for a better life. One of the following scenes where Teddy was sitting back watching video of when he and his brother were young Black boys practicing piano as their father scolded them made you wonder; "did Michael Jackson do that"? Did Michael sit back and watch film of his younger years with he and his brothers? A time when his visual appearance was drastically different. What was his thought process during those viewings?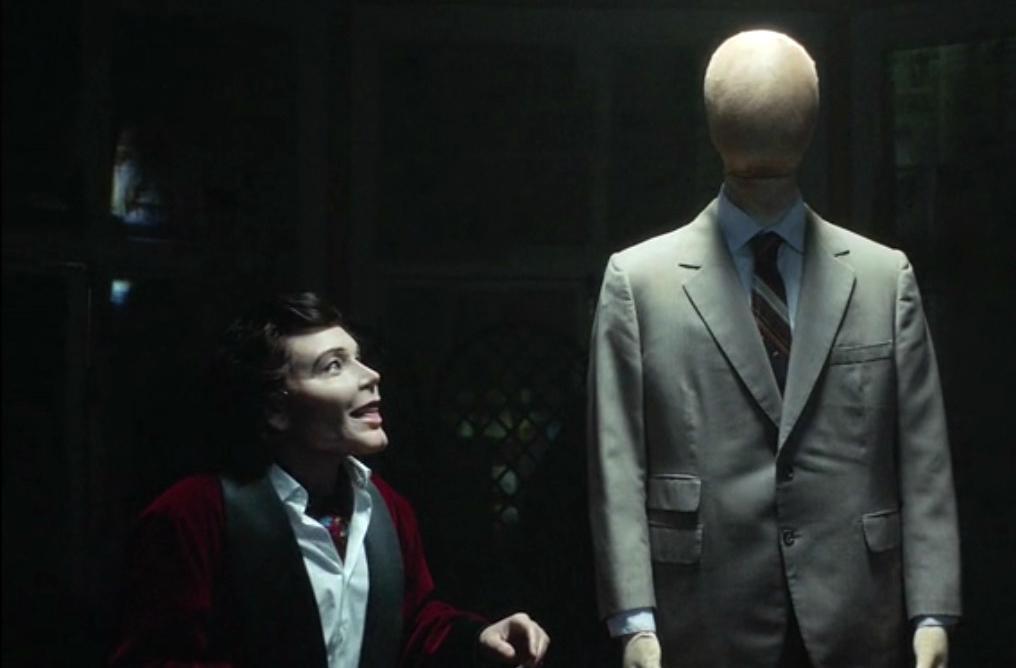 Despite many silent creepy moments in this chilling television offering the episode turns out to be a Thriller. Again I know that many reading this may not have seen the episode yet so I don't want to spoil anything but take a look at many of the signs in this episode and you can't help but think of Michael Jackson and what his life may have been like during a certain period. Excellent acting from Donald Glover & Lakeith Stanfield and excellent writing and directing from Donald Glover & Hiro Murai.