Rating: 8.5/10
Well these guys are 3 for 3 and production wise Kids See Ghosts is crudités tour de force of eclectic, psychedelic, and turning laughable samples into epic hip-hop mood music. There are no singles yet somehow I would not be surprised to hear in 80% of this album be in club rotations here and abroad. Tracks are just that magnificent.
The last time a collective put out successive solo albums of this high quality you would most likely have to look back at the best rap run ever: Wu-Tang Clan's solo members Chef Raekwon, Gza/Genius, and Ghostface all released projects to classic and critical acclaim. Kids See Ghosts, Ye, and Daytona are not classics but are more than deserving of critical acclaim: these are three of the five best rap projects of the year in my estimation.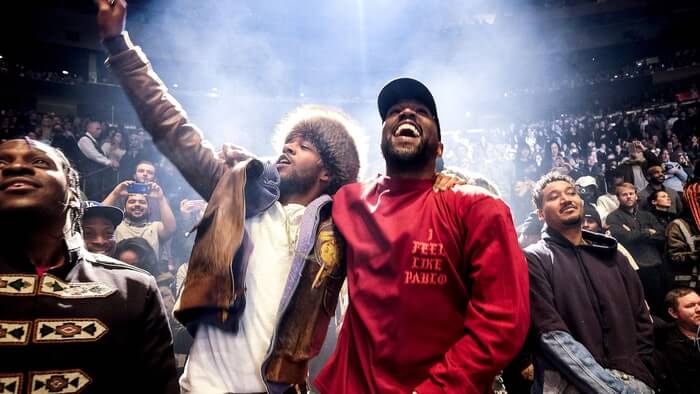 And then there's Cudi, who has a large cultish like following in his own right. My wife being one of those followers swears with frequency Cudi's last album was a classic. I have always viewed Cudi has the best B-list emcee in rap, mostly due to the fact that he does quite a few things on an A-1 level. All apologies to Jeezy, Cudi is the best ad-lib guy in the game. He is also probably the second best hook writer in the game-the best hook writer in the game just suffered a Ether-ish blow by Cudi's 'teammate' that has hip-hop media outlets (Ourselves included) on the verge of calling milk companies to see if they still make cartons so we can place Aubrey on one. He makes for a great Scottie Pippen albeit the beats appear to be perfectly catered to his style.
KSG is a therapeutic formula bending session for Kanye and Cudi to spills the ill thoughts about life's ill. They appear to be troubled and lost but there is still a fun quality to the music that you almost miss the thoughts that are borderline suicide watch worthy on the track bearing the albums name Cudi reflects: "same thing, in a room, sitting by myself finding heaven soon/Many things that would trouble you, beyond for feeling what you never knew/reaching out hunting for the truth/I guess I'm guessing I'm just sick of running/all this time searching out for something,I can hear the angels coming." Yea that part…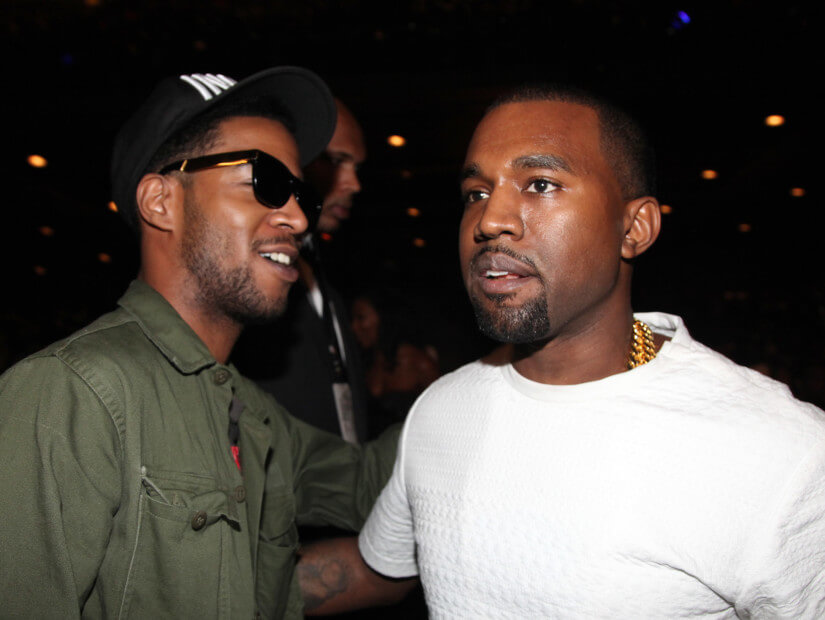 The standouts of Kids come back to back in the form of "Freeee" and "Reborn" where Kanye and Cudi give us some shit for the kids while remaining soulful. Everyone's new favorite emcee Pusha-T surfaces on the intro showing some solidarity and continuing is own hot streak. This album is lacking verifiable content; this album is for those who cannot avoid and sometimes enjoy the dark places and spaces in their mind. In short, Ye and Cudi are on some other shit at times and it's hard to keep up. So if you listen to it and when your done go back and say what the hell did they just really say?
Somewhere out there in Wyoming, Utah, Idaho, or wherever the hell they were Kanye and Co. found the juice and this is officially a moment for them and music lovers alike. Graci.